Most people travel far to meet other peoples, to immerge into (by them) unknown cultures. Germans are known to be the world's most frequently travelers, but also many other nations travel a lot and like to see other countries; and most often, we use the plane – with a guilty conscience, because we know about the ecological footprint we leave. We know, we could stay at home because our country has a lot to offer, too, but sometimes we need to get out and see a completely different culture.
What should we know about our trips? Two bathtubs full of kerosine are burnt per passager on a flight from Frankfurt (Germany) to Los Angeles (USA). 10 % of the climate warming caused by humans come from the air traffic. Air traffic is the only human activity that has a direct influence on cloud formations in the upper troposphere. How can we counteract this development when not flying is no option? One answer is the German organisation atmosfair that was founded in 2005. Their guideline says: avoid – reduce – offset. It is a climate protection organisation and specialized on offsetting travels. True to their guiding principle "first avoid – then reduce – and only then offset", they support innovative projects for alternative products with the goal to avoid and reduce carbon. Besides, they give very interesting information like tips for climate-friendly travel or an overview about the world's cleanest airlines.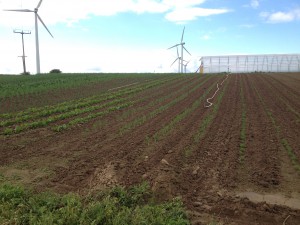 How does it work? On the website of atmosfair you can calculate your flight's, cruise's and event's CO₂ footprint and offset it with a voluntary contribution to the protection of the climate. With the money you will support atmosfair-projects which save this amount of greenhouse gases – it is projects about renewable energy and energy efficiency projects in developing countries. 90 % of atmosfair's carbon offset projects adhere to the CDM Gold Standard by the United Nations, the strictest standard available for climate protection projects. There are projects for energy-efficient cookstoves, wind power, biogas from cow dung, solar water heaters and much more. You can find a project overview here.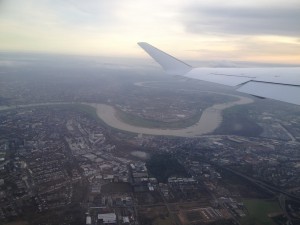 A flight from Berlin to London (round-trip) for example causes an emission of 526 kg of CO₂. Just to compare this number: a refrigerator causes 100 kg CO₂ per year. A flight from Paris to Chicago (round-trip) causes 3,558 kg of CO₂; a car that is used for 35 km per day causes 2,000 kg of CO₂ per year. In order to offset your emission, the website calculates the amount you should donate to an environmental project if you want to offset you emission. For a Berlin-London-round-trip it would be 13 Euro, Paris-Chicago would be 82 Euro. Even though avoiding CO₂ is always the better choice, atmosfair gives us a great opportunity to contribute to our planet when we take a plane despite our bad conscience. Greenpeace, a donator for atmosfair, assesses atmosfair as reputable and says that this organisation would be the only recommendable provider for offsetting travels.
As it is often mentioned, offsetting carbon is not a solution for justifying all our travels. Short distances are often very good to reach by train. Or did you ever visit the different cultures around  you? Germans, have you ever been on a feast of the Sorbs? US-Americans and Canadians, have you ever attended a pow-wow? Finns and Swedes, have you ever sit on a fire with a Lapp? Russians, have you ever listened to a lament song sang by a Nenet woman? There is such a rich cultural diversity just on our doorsteps.
atmosfair website: https://www.atmosfair.de/en/home